POV --- "I can't believe you're practically
giving

this away for FREE."
Feel like YOU in your clothes again.

Energized, confident, LEAN & toned.
CLICK 👉 7 DAY FREE TRIAL
 TRY THIS...
Mamma Core Method 
Reduce Risks:
▪️ Stubborn belly
▪️ Slouchy posture that wasn't corrected after pregnancy
▪️ Lingering postnatal back pain
▪️ Struggling to fit into clothes
▪️ Exhaustion
▪️ Bladder leakage during jumping jacks
▪️ Flat, shapeless booty
▪️ Unstable during weight-lifting
▪️ Pee-Sneezing
▪️ Dreading intimacy & inability to reach the "Big O" due to weak pelvic floor
▪️ Moodiness
---
PROBLEM:
❌ Do you struggle to see lean muscle tone?
❌ Perhaps your fitness & nutrition isn't designed specifically for moms. 
---
SOLUTION:
✅ MAMMA CORE METHOD is our EXCLUSIVE step-by-step system. 
✅ This framework helped me return to my TELEVISION career, fitness coaching, & even triathlons!
---

---
YOU NEED TO TRY THIS!
▪️ App-home classes are coached from the world's best beach.
▪️ Fresh workouts release monthly!
▪️ Tone entire body alongside me in REAL TIME during pregnancy & after baby #2. 
 Time is running out to get two bonuses! 

Expiring! Join now if you want...
 Meal Prep 101

 
&
Healthy Holiday Treat Recipes

.
$49 Value FREE today when you join.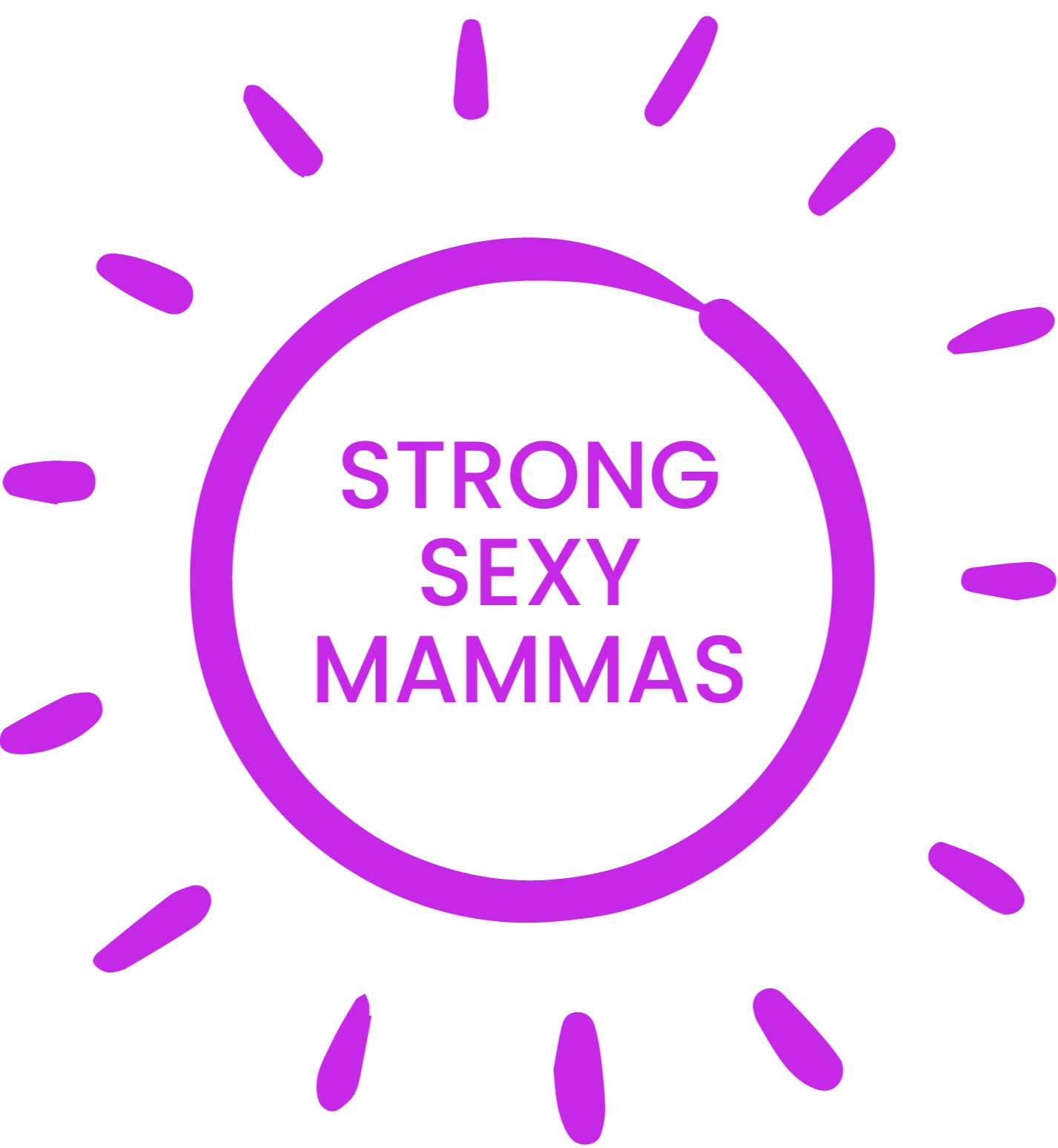 MEET YOUR TRAINER
ANNA KOOIMAN, CPT, PPCES

 
Certified Fitness Trainer, Nutrition Specialist, & TV Host.
Our family recently moved back to the USA from Australia.
My FAV thing to do is help moms get stronger than pre-baby...
Even if you don't have much time.
xo
Anna Kooiman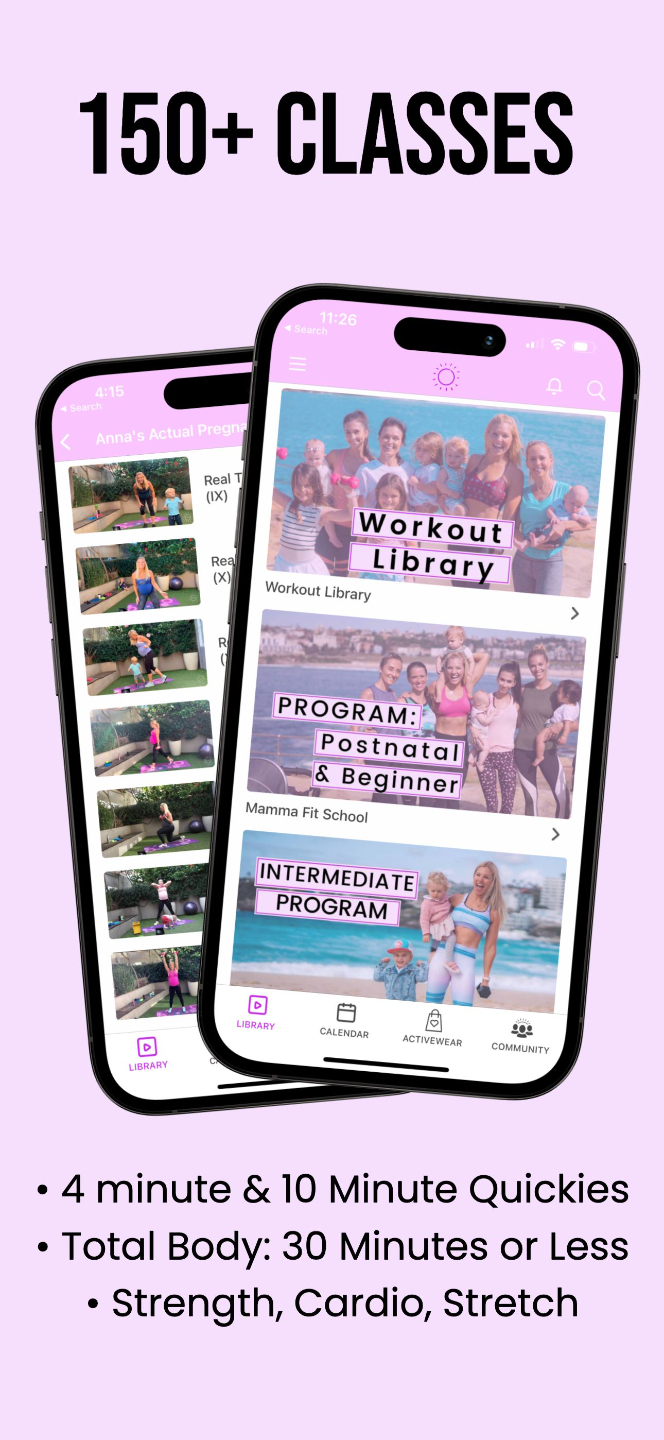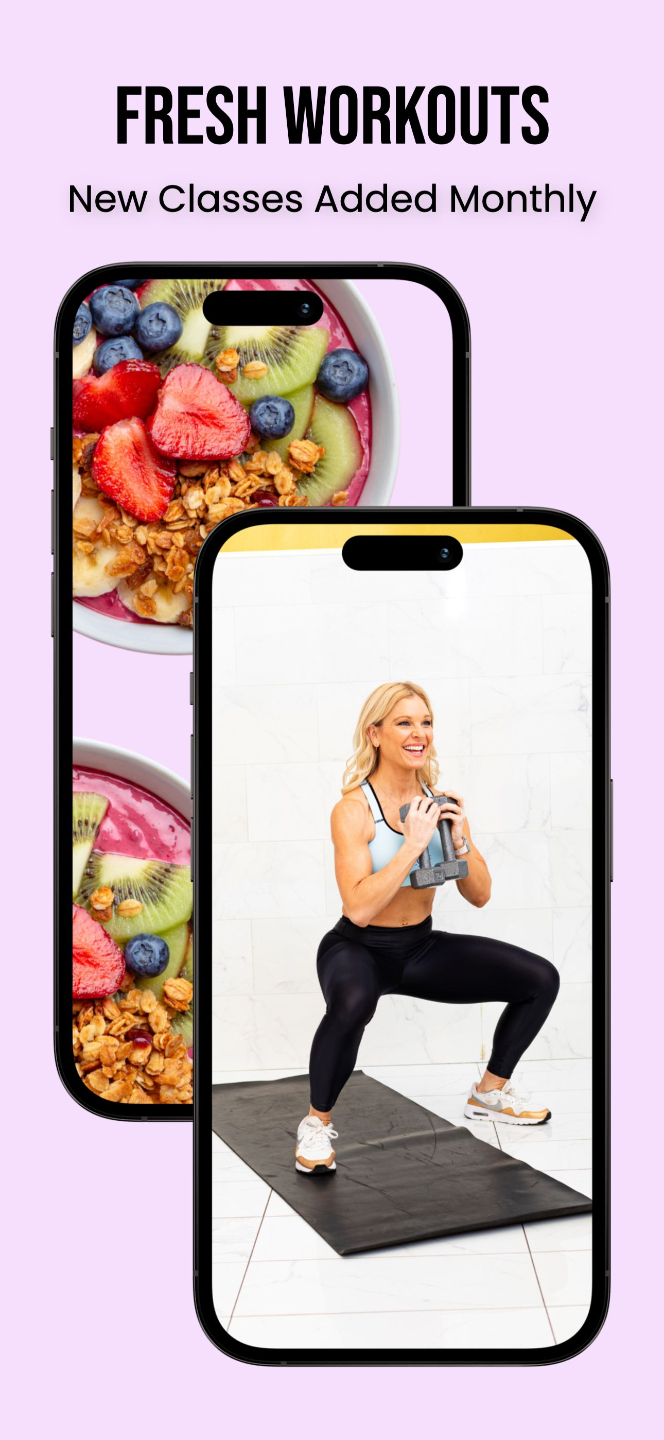 Doctor Recommended
Total Body, Core Focused .
"Absolutely try her courses. Super fun. Safe. Well done and well thought out."
Doctor Jill Gamberg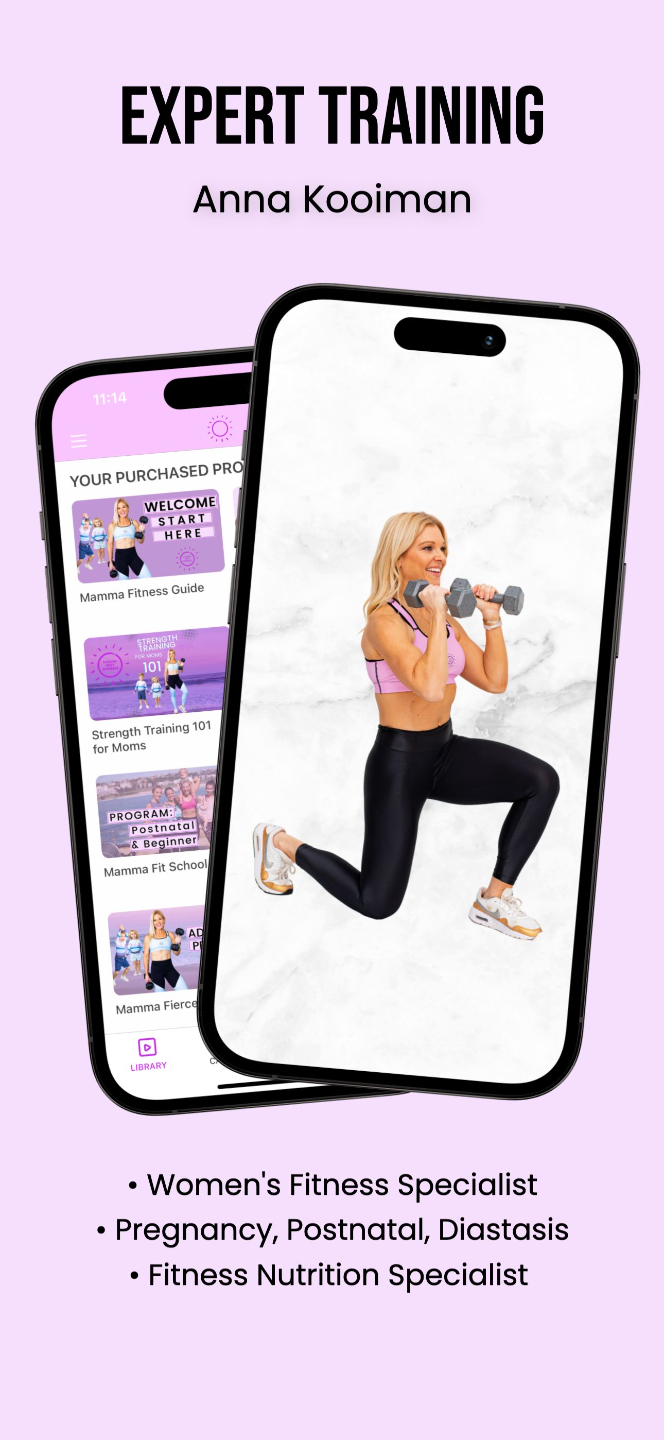 Ultimate Membership
📲 Join on this website then get access via iOS & Android.
FREE TRIAL. Cancel anytime. 
ON-DEMAND: 150+ QUICK WORKOUTS
$4,350 Value

New classes added every month.

Beginner to advanced.

QUICK! 4 to 30 minutes.

Plus! Pregnancy and postpartum.

Mamma Core Method

 

Strength, cardio, HIIT, pelvic floor, stretch & more

CALENDAR FEATURE: $99 Value

 

Schedule your own workouts or take Anna's recommendations. 

Workout Anytime, Anywhere:

Download Videos, Chromecast or Airplay. 

 

PREMIUM PROGRAMS, 6 & 12 WEEKS:

You'll access our bundle of programs called, 
"FIT MOM ACADEMY."
There are 3 different levels to help you progress as you get stronger: 

$1188 Value




BEGINNER
INTERMEDIATE
ADVANCED
PREGNANCY
POSTNATAL: Abs After Baby - 4 phases

 

 

 
NUTRITION:

$199 Value
Macro Count Recipes with breakdowns for calories, fat, protein, & carbs

5 Ingredient, Time Saving Recipes

High Protein, Low Carb & Vegan.

 

Meal plans

Grocery shopping lists 
BONUSES:

$598

MEAL PREP 101

HEALTHY HOLIDAY TREATS RECIPES

VIRTUAL MOM COMMUNITY
E-BOOKS: Core After Kids, Pelvic Floor 101, Fit Pregnancy, Postnatal Fitness, Strength Training 101
MEDICAL INTERVIEWS

 

TOTAL VALUE 

$6,000+

Just $29/month

7 DAY FREE TRIAL 
👉 CLICK TO JOIN!
This is about so much more than just "FAT-LOSS."
This is also about feeling energized and THRIVING in motherhood.
WATCH...
I'd love for you to join our community.
THIS is the place for you.
xo
Your Coach, Anna Kooiman
Join Now
Questions top members asked before joining.
What if my kids are older?
What equipment do I need?
Tell me about the workout format?
Tell me about the nutrition?
Why is SSM better than other programs for moms?
Cancel Membership & Refunds
What are Anna Kooiman's credentials?
📲 How do I download the app?