Want to transform abs, butt, pelvic floor, & strength? Ready to feel empowered?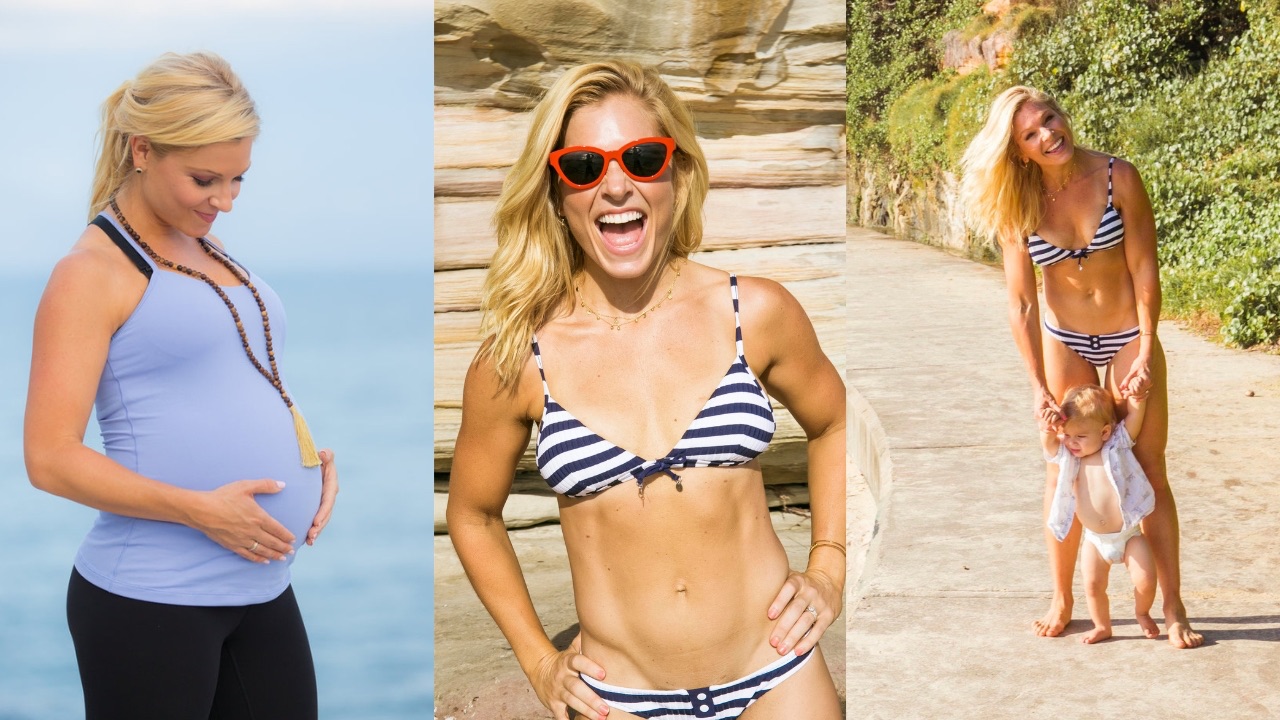 🔆
You need

QUICK workouts

, designed specifically for a mother's body and hectic lifestyle.
You Need:
Strong Sexy Mammas
APP Home Fitness and Activewear
🏝 Filmed at the Beach!
Premium Programs... for ALL Stages of Motherhood
Beginner, Strong, Fierce. PLUS Pregnancy & Postpartum.
Listen to what students are saying...
Join our global community.
WHAT WE OFFER:
Memberships, Premium Programs, Recipes, & Activewear
Starter Membership
What You'll Get...
THE BEST fitness app for busy moms who want real RESULTS.
Options for beginner to advanced. Plus! Pregnancy and postpartum specific classes.
150+ WORKOUTS: Quick & Mom-Bod Specific. Classes range from 4 minutes to 30 minutes.
TOTAL BODY: Our strength, cardio, and stretch classes help you transform your abs, butt, & pelvic floor while at the same time giving you a full body workout.
VIRTUAL MOM COMMUNITY: Get inspired and keep yourself accountable by leaning on other moms.
STARTER KITS: Core After Kids, Pelvic Floor, Fit Pregnancy, Postnatal Fitness.
APP ACCESS: iOS and Android
Cancel anytime without penalty.
👉 Click! BEGIN STARTER MEMBERSHIP NOW.
Ultimate
Membership
What You'll Get...
Everything in the Starter Membership listed above.
PLUS! All

premium programs

listed below:
Mamma Fit School
Mamma Strong School
Mamma Fierce School
Pregnancy Fit School
Abs After Baby.
👉 Click! BEGIN ULTIMATE MEMBERSHIP NOW.
---
---
---
PREMIUM OFFERS
In addition to

membership

access, we also offer

Programs

as a 'One Time Investment.'
The best 'deal' by far is joining the Ultimate Membership above. But if you're someone who doesn't like memberships... choose this option.
The 'one-time-purchase' programs will automatically be unlocked inside your Android or iOS app once you purchase on this website.
You will get one year of access inside the workout app and one year of Virtual Mom Community access.
Again -- Premium Programs are NOT included in our basic, Starter Membership but ARE included in our Ultimate Membership.
Abs After Baby - Program
3 phase system to restore stretched tummy muscles after having kids.
Note:
These are Anna's specific classes for abs butt, pelvic floor.
5 Early Postnatal Classes
5 Core Progressive Classes
5 Core Strong Classes
Plus! Core Foundations, education, & coaching tips. Anna is a certified Diastasis and Core Consultant.
>> CLICK! ABS AFTER BABY PROGRAM. <<
---
---
---
Mamma Fit School
Beginner or Postnatal Program.
This is our MOST POPULAR place to start!
This program can be done as 6 or 12 weeks.
If you are currently only working out 0, 1, or 2 days a week this is for you.
This is also for you if you are not 100% confident your form for the foundational exercises like squats, lunges, push-ups, etc.
This program is the perfect solution for women who have had a hiatus from exercise -- whether that means childbirth or simply because 'life got in the way.'
This was filmed during my postnatal journey but it is for moms with kids of ALL AGES.
Equipment: Most moms will use 3-5 pound dumbbells. But some use up to 8 lbs.
If you are a more experienced mom, but have had a recent break in your fitness routine you will likely use heavier.
>> CLICK! BEGINNER AND POSTNATAL PROGRAM <<
---
---
---
Mamma Strong School
Intermediate Program.
This can be completed in 6 or 12 weeks.
This is for you if you currently and consistently workout 2-3 days each week on average.
You are 100% confident with your form for the foundational exercises like squats, lunges, push-ups, etc.
Intermediate moms are turning up the dial!
The classes were filmed at an intermediate level while I was rebuilding my body after baby #2. But this is for moms with kids of ALL AGES.
Equipment: Your heavier set of dumbbells will likely be 8-10 pounds.
>> CLICK! INTERMEDIATE PROGRAM <<
---
---
---
Mamma Fierce School
Advanced Program.
This can be completed in 6 or 12 weeks.
This program is for moms who have been training 3-5 days a week.
You already have a healthy routine set, consistency is not a struggle for you, your resistance training form is good and you know how to manage symptoms if you notice diastasis or pelvic floor weakness.
This is the program that is going to really sculpt your body and help you feel fierce.
Equipment: Your heavier set of dumbbells will likely be 12, or 15 pounds. 10 pounds is the minimum to be considered 'fierce!'
>> CLICK! ADVANCED PROGRAM. <<
---
---
---
Pregnancy Fit School - Pregnancy Program
This program is great for all three trimesters. We do not push the limits in this program. We keep you fit and feeling good to help prepare for a smoother birth and speedier postpartum recovery. We offer specific exercises to prepare you mentally and physically for labor and delivery.
Congrats! I hope you enjoy this program filmed during my own pregnancy journey.
Remember each pregnancy is different so try not to compare to other moms or even your own previous pregnancies.
Pat yourself on the back for showing up! Fitness does great things for both MOM and BABY!
>> CLICK! PREGNANCY PROGRAM. <<
---
---
---
Why you need the
Mamma Core Method...
🍑 These are the exact principles I used to heal my stretched tummy muscles, abdominal separation, and weak pelvic floor after babies.
🏃‍♀️ Want to return to running safely without peeing your pants or feeling like your lady bits are gonna fall out!?
🌸 1000's of Kegels is not the answer.
🛑 Sit-ups can cause more harm than good.
😱 Confused yet? Most people are.... Even fitness trainers are confused! That's why you need an expert like me.
🛑 STOP trying to string together random, free YouTube and Instagram workouts. It doesn't work.
☑️ You need SPECIFIC EXERCISES in a SPECIFIC ORDER.
💪 ZERO INTIMIDATION.
⏰ These quick workouts are filmed during my actual pregnancy, postpartum and fierce journey.
🍑 The principles of Mamma Core Method are woven throughout every single class. However, if you are looking for Anna's step-by-step system when she was rebuilding her core after baby #2, you will need to purchase ABS AFTER BABY.
TESTIMONIALS:
Doctor Recommended
Total Body, Core Focused Mom-Bod Workouts.
"Absolutely try her courses. Super fun. Safe. Well done and well thought out."
Doctor Jill Gamberg
"I am stronger than I was BEFORE getting pregnant. I love the core workouts. They helped me finish my Half Ironman race - 7 months after having twins. I recommend Anna's course. It's GREAT!"
Sara, Twin Mom and Triathlete
"Anna gave me the confidence to rebuild my core and pelvic floor so I could run and lift weights again. I've got my best friend doing the program. Highly recommend."
-Member for two years. Joined after baby #1 and now pregnant with baby #2.
Ashley
EXPERT COACH, TV Host
Anna Kooiman
🥇 CERTIFICATIONS: Women's Fitness Specialist, Pre/Postnatal Corrective Exercise Specialist, Diastasis and Core Consultant. Etc.
🏃‍♀️ MY STORY: Before I discovered my short workouts method, I thought I didn't have time for fitness as a busy mom. I also did the wrong exercises.
🏋️‍♀️ I'm an American marathon runner who went TOO hard, TOO soon after baby number one.
🙈 I did improper exercises too soon and ended up with bladder leakage, diastasis recti bulging belly, and back pain.
📚 The fitness industry is broken. I was a fitness instructor and I was even confused at first! There is VERY little info in our manuals.
💪 I healed my core with SPECIFIC EXERCISES in a SPECIFIC ORDER. This is the foundation of this program.
👯‍♀️ MISSION: To help moms like YOU feel like yourself again, despite being tired and busy.
🏝 LOCATION: Many of our quick, beach classes are filmed in Australia.

Questions

Top Members Asked Before Joining
Can I view the workouts in an app?
What equipment do I need?
What kinds of workouts will we do?
Help! I JUST gave birth and don't have doctor clearance.
Why are pelvic floor, TVA, & breathing exercises included?
Why is Strong Sexy Mammas better than other diastasis recti programs?
What if my kids are older?
Currency. What if I don't use US Dollars?
Is there a virtual community?
I'm bad with nutrition. Does this help with food?
How will you keep me accountable?
What certifications does Anna Kooiman have for fitness?
I can't wait for you to join the STRONG SEXY MAMMAS

home fitness

membership
I want you to feel confident when you look in the mirror at your body and be proud of what it has been able to do.
I want you to feel stronger.
I want you to believe in yourself.
I don't want you to compare yourself to bogus 'Before and After' pictures you see with other programs preying on your insecurities.
I want you to be proud of what your body has been able to do as a mother.
I want you to never have to go on another diet before another wedding or vacation.
Join the membership and learn strategies to consistently stay fit - while still enjoying food and drink... and not running 1000000 miles a day or doing 100000 sit-ups.
I will show you how quick and easy it can be.
🔆 This really is the LAST FITNESS PROGRAM YOU WILL EVER HAVE TO START... because you won't quit.
Hope to see you in there,
Anna Kooiman