Are you a busy mom? Want to transform abs, butt, pelvic floor, & strength? Ready to feel empowered?

🔆

Want to get even stronger than pre-kids...

without

longgg workouts?
🔆
Overwhelmed about where to start? Need help staying motivated?
🔆
You need

QUICK workouts

, designed specifically for a mother's body and hectic lifestyle.
You Need:
The Ultimate Membership for Moms
START FREE TRIAL
APP Home Fitness and Activewear
🏝 Filmed at the Beach!
Premium Programs... for ALL Stages of Motherhood
Beginner, Strong, Fierce. PLUS Pregnancy & Postpartum.
We also have a family recipe book and activewear designed mother's body & hectic lifestyle.
>> CLICK: Shop Activewear for Moms <<
Globally Recognized!
Our membership helps you feel energized and supported...

Whether you're

brand new

to exercise...

or working out is

'

your thing.'

Whether you're a...

busy mom with older kids...
just gave birth...
or a pregnant mom...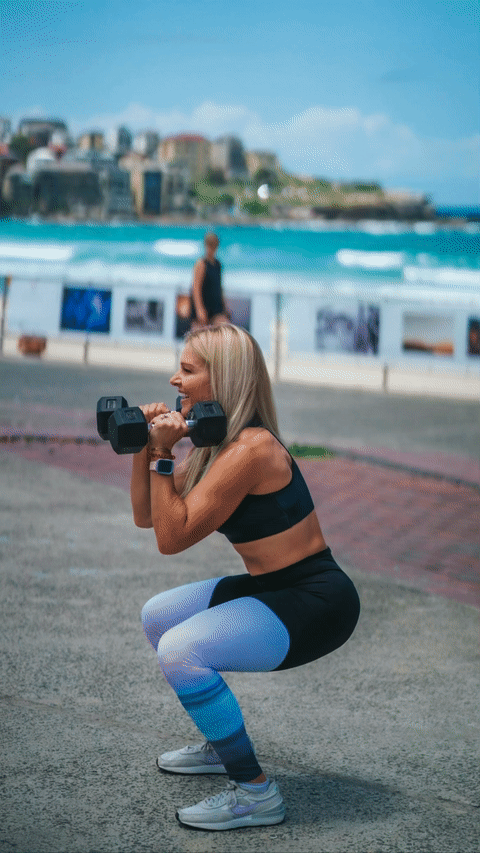 We 'get it' -- Because we are all going through similar challenges.
Can you relate...?
🔆 We are a virtual community of busy moms with the desire to be fit and healthy... We are dying to workout... but it's challenging.
🔆 We LACK TIME to focus on ourselves and it's hard to make it to the gym.
🔆 Our little ones are constantly waking us up in the night... We are exhausted... So we put our needs on the back-burner.
SOLUTION:
🔆 We need quick workouts otherwise we won't stay consistent... or maybe not even workout at all.
🔆 Mom Life is a juggle and we need a program that makes working out feel stress free.
🔆 And although it's taboo... We want workouts that improve our pelvic floor so we look forward to intimacy with our partner, not dread it.
We need a streamlined, fitness and nutrition plan that fits around our busy lifestyle.
Strong Sexy Mammas Membership
is for...
💁‍♀️ Busy moms with older kids who need results driven, time-saving workouts.
🤱 New moms who need quick classes with foundational exercises to rebuild your body safely after birth.
🤰 Pregnant moms who are looking for effective prenatal workouts that will keep you FIT for 9 months, prepare your body for birth, improve your chances for a smooth labor and delivery, and speedier postpartum recovery.
🙋‍♀️ Women looking to save money on high quality training. No wasting tons of cash on personal trainers or boutique fitness studios.
Listen to what

Mamma Fit School

students are saying...
Join our global community.
Feel like yourself again...
JOIN THE MEMBERSHIP!
Perfect for all stages of motherhood.

Christina:
"I don't feel frumpy anymore."
REMINDER: Moms can still feel sexy and strong.
Why you need the
Mamma Core Method...
🍑 This is the exact framework I used to heal my stretched tummy muscles, abdominal separation, and weak pelvic floor after babies.
🏃‍♀️ Want to return to running safely without peeing your pants or feeling like your lady bits are gonna fall out!?
🌸 1000's of Kegels is not the answer.
🛑 Sit-ups can cause more harm than good.
😱 Confused yet? Most people are.... Even fitness trainers are confused! That's why you need an expert like me.
🛑 STOP trying to string together random, free YouTube and Instagram workouts. It doesn't work.
☑️ You need SPECIFIC EXERCISES in a SPECIFIC ORDER.
💪 ZERO INTIMIDATION.
⏰ These quick workouts are filmed during my actual pregnancy, postpartum and fierce journey.
TESTIMONIALS:
Doctor Recommended
Total Body, Core Focused Mom-Bod Workouts.
"Absolutely try her courses. Super fun. Safe. Well done and well thought out."
Doctor Jill Gamberg
"I am stronger than I was BEFORE getting pregnant. I love the core workouts. They helped me finish my Half Ironman race - 7 months after having twins. I recommend Anna's course. It's GREAT!"
Sara, Twin Mom and Triathlete
"Anna gave me the confidence to rebuild my core and pelvic floor so I could run and lift weights again. I've got my best friend doing the program. Highly recommend."
-Member for two years. Joined after baby #1 and now pregnant with baby #2.
Ashley
Featured on USA & Australia Television
🚴‍♀️ TOUGH LOVE: Get off your stationary bike and join a Mom-Bod specific program designed for a mother's body and hectic lifestyle.
Start Free Trial
Your

membership

includes a HUGE workout library - Plus signature programs:
Mamma Fit School

&

Pregnancy Fit School
What is Mamma Fit School?
This three phase, Mom Bod specific program is for moms with kids of all ages.... postpartum OR moms busy moms with older kids.
If you have had a hiatus from an organized exercise program because of childbirth or simply because 'life got in the way,' this is for YOU!
Mamma Fit School has three tracks:
Early Postnatal, Progressive, and Strong. Each track is 6 weeks. Depending on ability level when you join, you may be able to speed through this quickly, or you may need all 18+ weeks. You will uncover the strategies to know when it's time for you to progress.
Mamma Fit School is perfect for both a) brand new moms who delivered either vaginally or via c-section and b) busy moms with older kids who haven't made time for consistent fitness and want a program designed for a mother's body and lifestyle. It's also for you if you're struggling with poor posture, diastasis recti and pelvic floor weakness!
The program uses a strategy called Progressive Overload, where we increase resistance and difficulty based on your improvements. Most other cookie cutter, one-size-fits-all fitness programs combine it all together. This is where moms are often not given the correct guidance and support in other programs.
What is Pregnancy Fit School?
Anna's expert pregnancy program is perfect for all three trimesters. It helps you feel confident in your pregnant body and prepares you for the physical demands of childbirth and motherhood.
Pregnancy Fit School includes specific exercises needed for your quickly changing pregnant body. It will introduce you to each of the types of classes we offer pregnant women.
Ease minor aches and pains with gentle stretches and/or turn up the dial on days you want to really sweat! This is not a lame pregnancy program!
You will also become confident in how to modify exercises as you progress in your pregnancy.
Also includes a special labor prep fitness class and bonus class library.
EXPERT COACH, TV Host
Anna Kooiman
🥇 CERTIFICATIONS: Women's Fitness Specialist, Pre/Postnatal Corrective Exercise Specialist, Diastasis and Core Consultant. Etc.
🏃‍♀️ MY STORY: Before I discovered my short workouts method, I thought I didn't have time for fitness as a busy mom. I also did the wrong exercises.
🏋️‍♀️ I'm an American marathon runner who went TOO hard, TOO soon after baby number one.
🙈 I did improper exercises too soon and ended up with bladder leakage, diastasis recti bulging belly, and back pain.
📚 The fitness industry is broken. I was a fitness instructor and I was even confused at first! There is VERY little info in our manuals.
💪 I healed my core with SPECIFIC EXERCISES in a SPECIFIC ORDER. This is the foundation of this program.
👯‍♀️ MISSION: To help moms like YOU feel like yourself again, despite being tired and busy.
🏝 LOCATION: Many of our quick, beach classes are filmed in Australia.
>> START MY FREE TRIAL NOW <<

Questions

Top Members Asked Before Joining
What's Inside this Membership?
Can I view the workouts in an app?
What equipment do I need?
What kinds of workouts will we do?
Help! I JUST gave birth and don't have doctor clearance.
Why are pelvic floor, TVA, & breathing exercises included?
Why is Strong Sexy Mammas better than other diastasis recti programs?
What if my kids are older?
Currency. What if I don't use US Dollars?
Is there a virtual community?
I'm bad with nutrition. Does this help with food?
How will you keep me accountable?
What certifications does Anna Kooiman have for fitness?
I can't wait for you to join the STRONG SEXY MAMMAS

home fitness

membership
I want you to feel confident when you look in the mirror at your body and be proud of what it has been able to do.
I want you to feel stronger.
I want you to believe in yourself.
I don't want you to compare yourself to bogus 'Before and After' pictures you see with other programs preying on your insecurities.
I want you to be proud of what your body has been able to do as a mother.
I want you to never have to go on another diet before another wedding or vacation.
Join the membership and learn strategies to consistently stay fit - while still enjoying food and drink... and not running 1000000 miles a day or doing 100000 sit-ups.
I will show you how quick and easy it can be.
🔆 This really is the LAST FITNESS PROGRAM YOU WILL EVER HAVE TO START... because you won't quit.
Hope to see you in there,
Anna Kooiman
>> START MY FREE TRIAL NOW <<