PRESS PLAY
I'm a Certified Fitness Trainer, Nutrition Specialist, & TV host.
Our family recently moved back to the USA from Australia.
I'll help YOU get in the best shape of your life...
Even if you don't have much time.
xo
Anna Kooiman
Why you need...
Mamma Core Method 
Reduce Risks:
🍑 Stubborn Belly
🍑 Bladder Leakage While Running
🍑 Back Pain
🍑 Flat Booty
🍑 Low Mood
🍑 Pee-Sneezing
🍑 Dreading Intimacy because of Weak Pelvic Floor
🍑 Feeling weak and unstable during cardio or weight lifting
MAMMA CORE METHOD includes the exact principles I used to heal my stretched tummy muscles, abdominal separation, and weak pelvic floor after babies.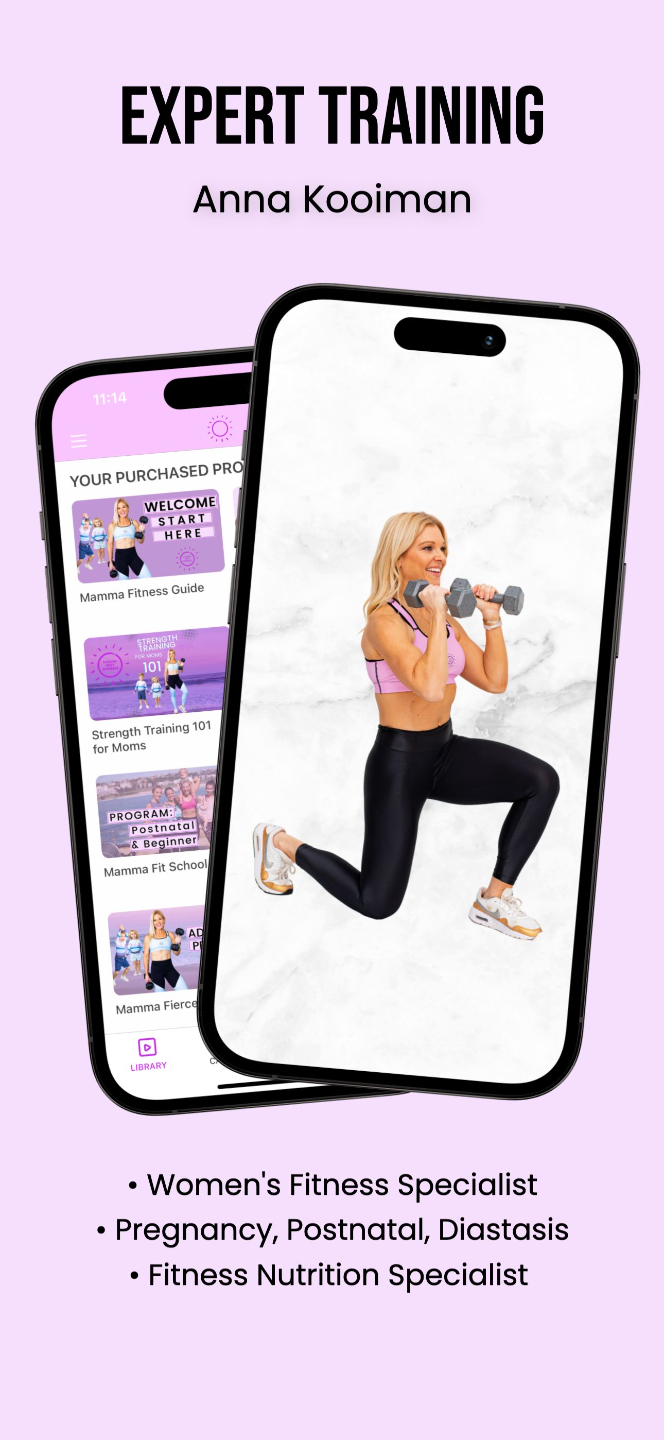 Doctor Recommended
Total Body, Core Focused .
"Absolutely try her courses. Super fun. Safe. Well done and well thought out."
Doctor Jill Gamberg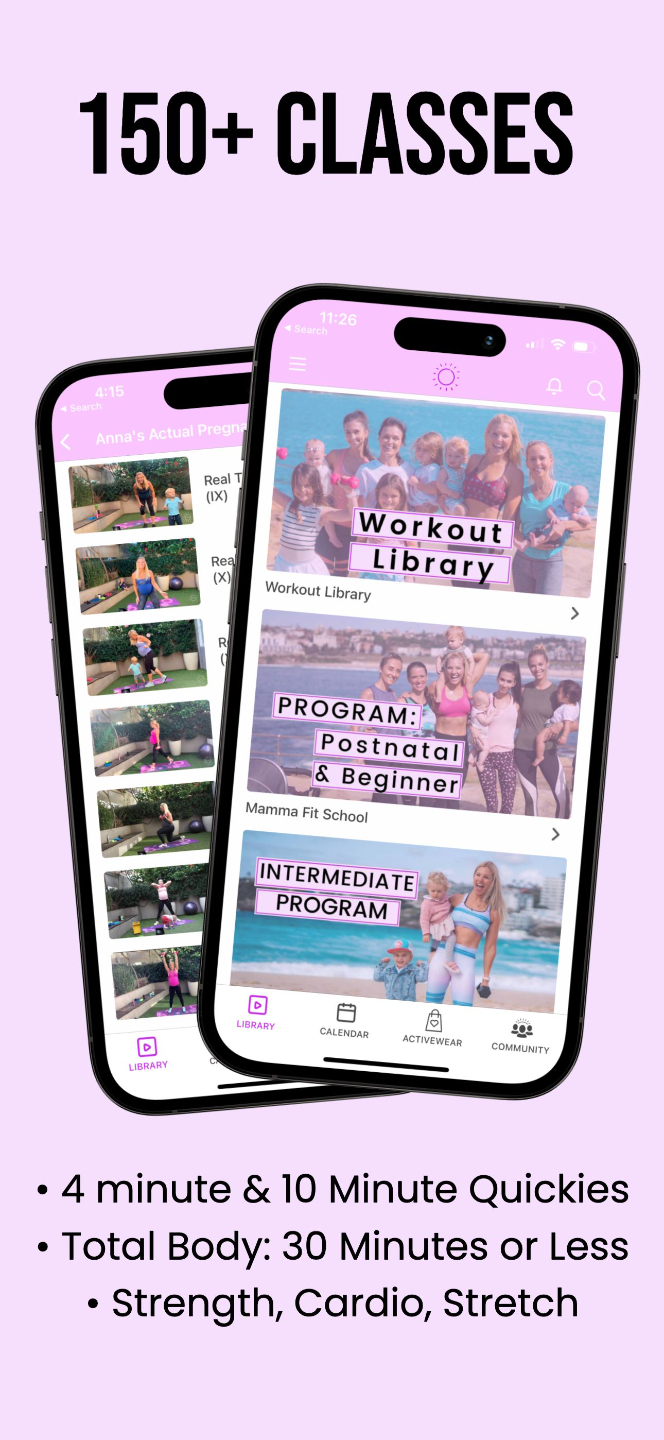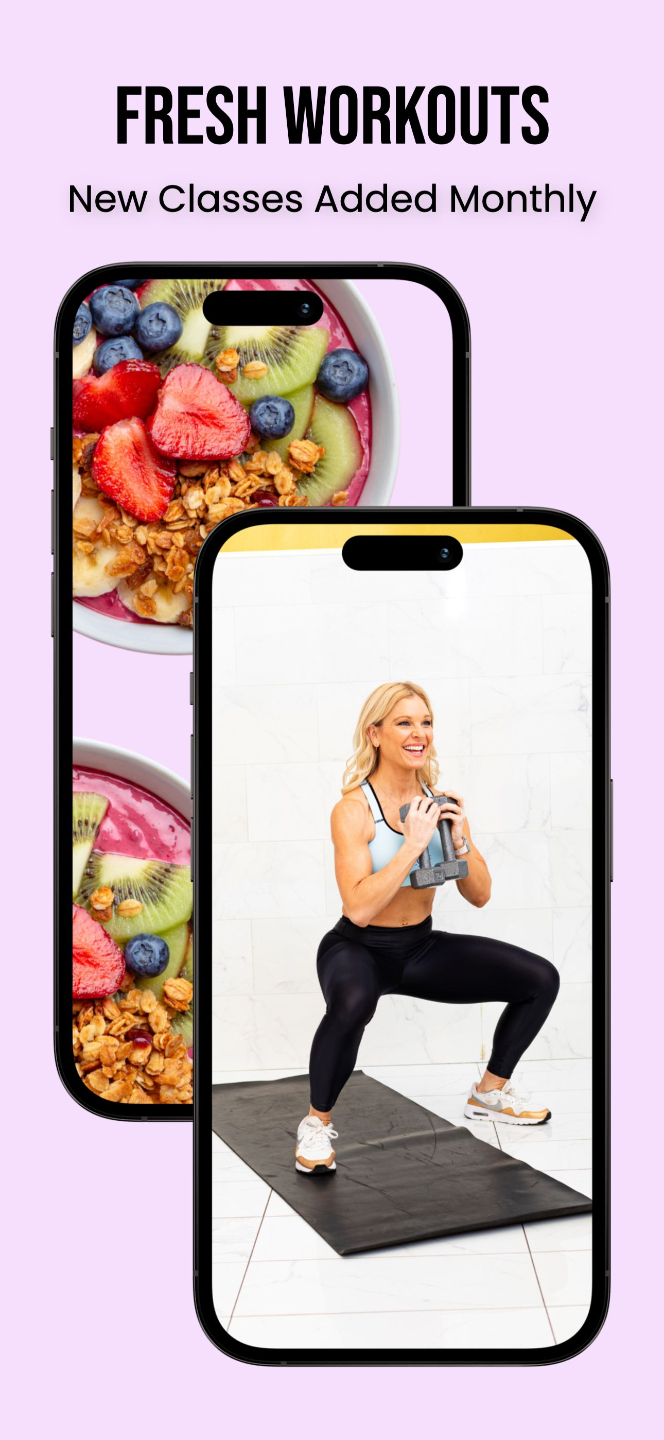 Enroll before Sept 30th to get a Bonus Nutrition Program
  Ultimate Membership
📲 Join here for immediate access. iOS, Android & website.
Cancel anytime without penalty. 
NOTE: Our 'Starter Membership' sold out fast. Limited spots are available for this 'Ultimate Membership.' Don't delay.
150+ QUICK WORKOUTS:

 

$4,350 Value

New classes added every month.

Beginner to advanced. Plus! Pregnancy and postpartum specific classes.

TOTAL BODY TONING:

 

Our

 

Mamma Core Method

 

based

 

strength,

 

cardio, and

 

stretch

 

classes help you transform abs, butt, pelvic floor, & lean muscle.
CALENDAR FEATURE: $99 Value

 

Schedule your own workouts or take Anna's recommendations. 

DOWNLOAD, CHROMECAST, AIRPLAY

 

PREMIUM 6 WEEK PROGRAMS:

FIT MOM ACADEMY (BUNDLE):

$1188 Value




BEGINNER: Mamma Fit School

INTERMEDIATE: Mamma Strong School

ADVANCED: Mamma Fierce School

PRENATAL: Pregnancy Fit School

POSTNATAL: Abs After Baby - 4 phases

 

 

 
STARTER NUTRITION: $199 Value
Macro Recipes for High Protein, Low Carb, and Vegan.

Meal plans

Grocery shopping lists 
EXPIRING BONUS: FIT MOM NUTRITION ACADEMY - Food habit transformation 6 week program. You'll have the option do this LIVE as a group starting in October. This special bonus expires Sept 30th. $297 Value
BONUSES:

VIRTUAL MOM COMMUNITY:

 

$199

 

Motivation, accountability & support. Your secret weapon for consistency!
STARTER KITS & MEDICAL INTERVIEWS:

 

$399 Value

 Fit Pregnancy, Postnatal Fitness, Core After Kids, Pelvic Floor.

 

TOTAL VALUE 

$6,000+

Just $29/month

Start today for $14.50
👉 CLICK TO JOIN! Save 50% off your first month. Fall enrollment ends Sept 30th.
This is about so much more than "FAT-LOSS."
This is about feeling energized and THRIVING in motherhood.
WATCH...
I'd love for you to join our community.
THIS is the place for you.
xo
Your Coach, Anna Kooiman
Join Now
Questions top members asked before joining.
What if my kids are older?
What equipment do I need?
What kinds of workouts will we do?
Why is Strong Sexy Mammas better than other programs for moms (all ages and fitness levels), pregnancy, postpartum and diastasis recti programs?
What certifications does Anna Kooiman have for fitness?