PRESS PLAY.
I'm a Certified Fitness Trainer, Nutrition Specialist, & TV host who moved to Australia to have my babies. We recently moved back to the USA.
xo
Your Trainer, Anna Kooiman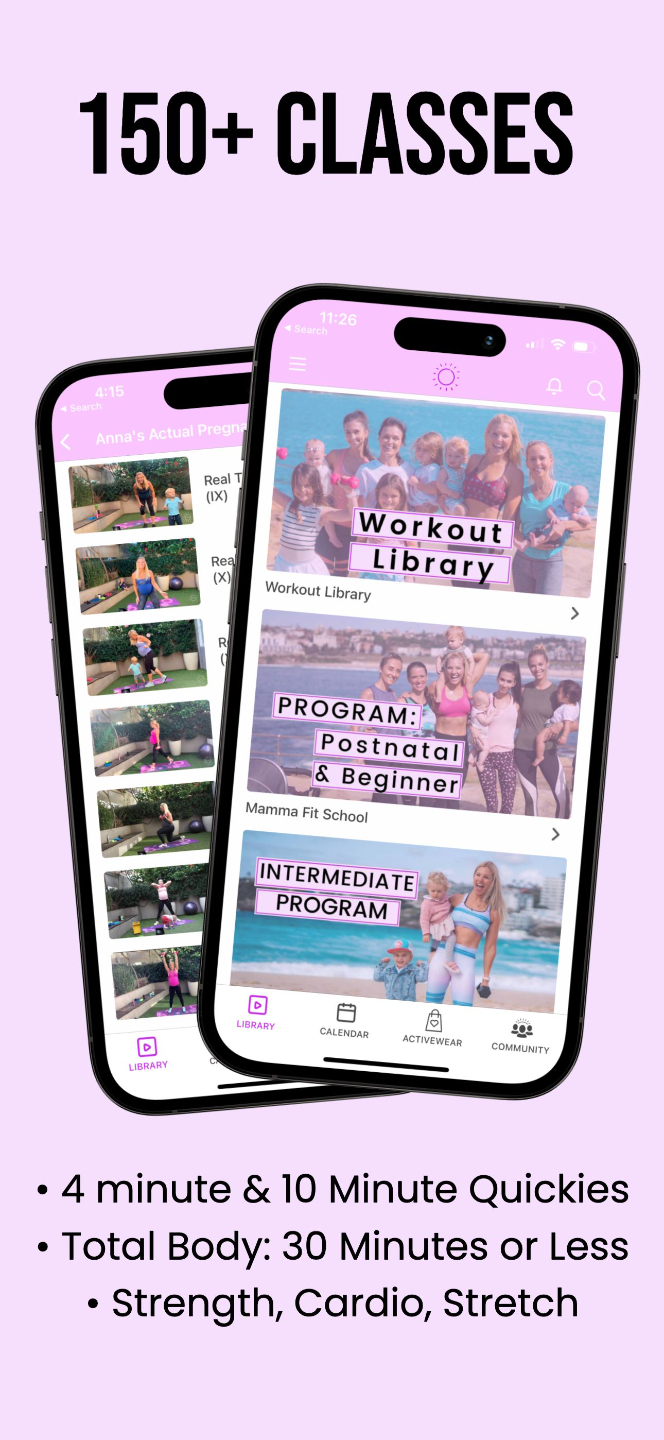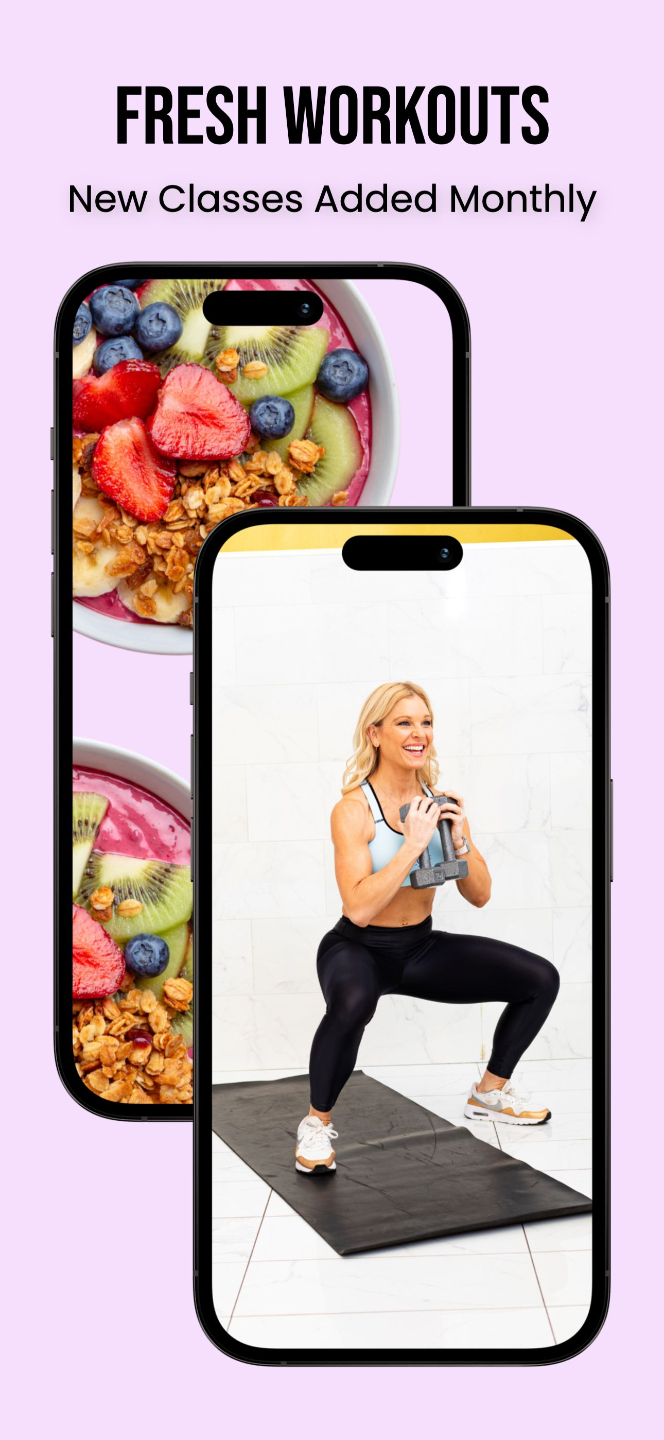 Doctor Recommended
Total Body, Core Focused .
"Absolutely try her courses. Super fun. Safe. Well done and well thought out."
Doctor Jill Gamberg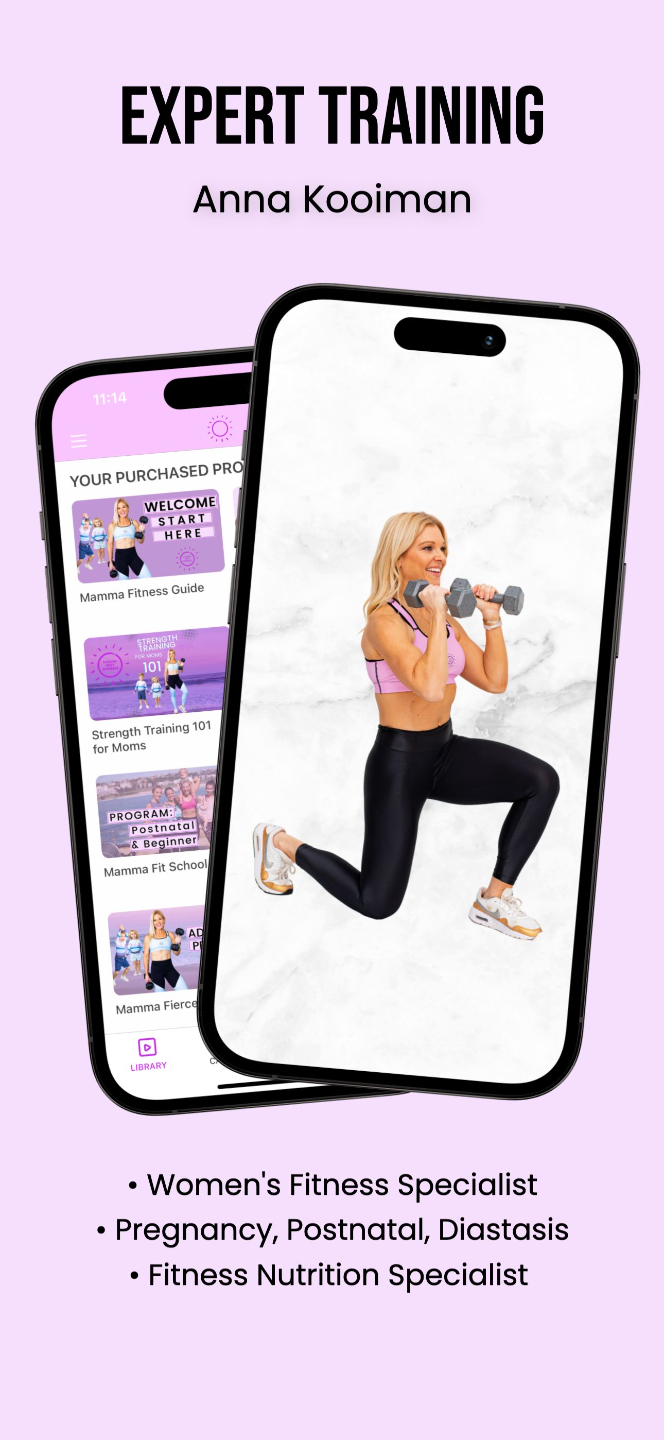 What our community is saying...
This is about so much more than "FAT-LOSS."
This is about feeling energized and THRIVING in motherhood.
WATCH...
Why you need our
Mamma Core Method...
These are the exact principles I used to heal my stretched tummy muscles, abdominal separation, and weak pelvic floor after babies.
The principles of Mamma Core Method are woven throughout every single class.
I'd love for you to join our community.
THIS is the place for you.
xo
Your Coach, Anna Kooiman
Join Now
Questions top members asked before joining.
What if my kids are older?
What equipment do I need?
What kinds of workouts will we do?
Why is Strong Sexy Mammas better than other programs for moms (all ages and fitness levels), pregnancy, postpartum and diastasis recti programs?
What certifications does Anna Kooiman have for fitness?